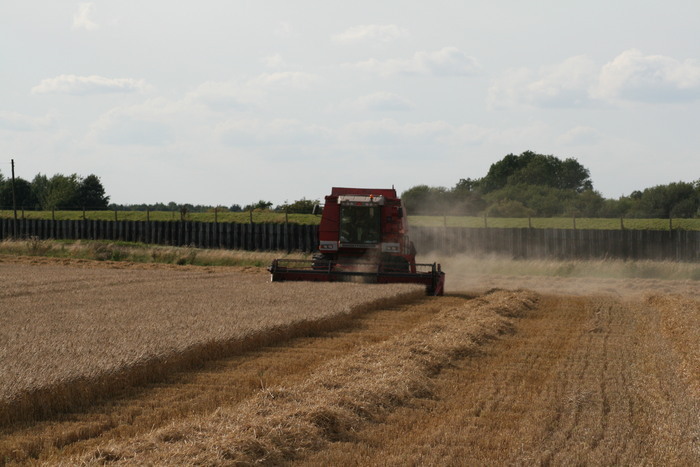 C S Backhouse grows a wide range of crops. These are grown to the highest standard and in accordance with red tractor standards. We use a number of specialist independent agronomists to help achieve the best results. Growing a number of different crops helps us to have a wide crop rotation, this helps us to control disease in crops and reduce the amount of chemical used. Crops include potatoes, wheat, oil seed rape, linseed, canary grass and vinning peas.
Potatoes are mainly grown for the fish and chips shop fresh market, but are also grown for the processing market. We only grow main crop potatoes and start harvesting these from mid September. Through investment with temperature controlled stores we store all the way through to June. We sell to chip shops through a network of independent merchants throughout the north of the country and our potatoes are available from September through to June. Our main varieties grown include Sagitta, Ramos and Agria.
Wheat, we grown high yielding group 4 hard wheat's and group 1 milling wheat's. These will go into the milling industrial for flour or into animal feed. Varieties grown include Relay, Grafton, and Costella.
Oil Seed Rape is a good break crop and is grown for its oil. The main variety grown is Extrovert.
Linseed is also grown as a break crop the seeds are pressed to release the oil.
Vinning peas are grown for the frozen pea market.